Counsel for LEGRAND LESAGE-CATEL
Michèle Lesage-Catel
Attorney at the Bar of Paris
Specialist in intellectual property law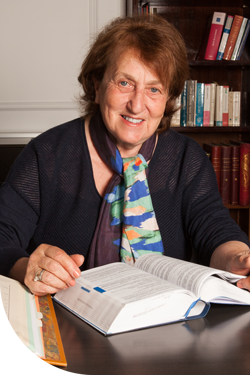 Co-founder of Cabinet LEGRAND LESAGE-CATEL, Michèle Lesage-Catel is a specialist in Intellectual Property Law with over 30 years' experience. She advises, assists and represents both French and international clients as plaintiffs and defendants in patent law, trademarks, designs and models, as well as in the fields of unfair competition, advertising and communication.
Working as both litigator in Intellectual Property cases and in a support role on matters raised before the various intellectual property courts, Michèle Lesage-Catel is also active in the fields of arbitration and mediation, and in the development of means of dispute resolution that are in certain cases alternatives to judicial proceedings.
She also intervenes in support of associations and foundations in the fields of inheritance law, gifts and life assurance.
1964-1980: Chareyre Law Firm
1980-1984: Private practice
1984-2009: Partner in Legrand Lesage-Catel Law Firm
2009-2011: Counsel for Bardehle Pagenberg
Since end 2011: Counsel for Legrand Lesage-Catel
1963: DES in private law, University Paris IV
1964: Called to Bar of Paris
1986: Masters 2 in Intellectual Property Law, University Paris II
1994: Certificate of Specialisation in Intellectual Property Law
2015: CMAP qualification in inter-corporate mediation
Languages:
French, English
Michèle Lesage-Catel has since 2010 had an entry in Guide Décideurs under the heading "Innovation and its protection".
Patent litigation: outstanding practitioner
Trademarks, designs and models: outstanding practitioner
Her 2015 entry in Guide Décideurs was under the heading "Marketing, E-Commerce and Distribution".
Luxury goods and fashion: reputed practitioner
Advertising and marketing: reputed practitioner
Publishing: highly acknowledged
AAPI, Association des Avocats de Propriété Industrielle (Association of Intellectual Property Attorneys), former member of Executive Committee
ACPI, Association des Conseils en Propriété Industrielle (Association of Counsel in Intellectual Property): member of Permanent Court of Arbitration of ACPI at Chambre Arbitrale Internationale de Paris (International Chamber of Arbitration of Paris)
AIPPI, International Association for the Protection of Intellectual Property
APEB, Association des Praticiens Européens des Brevets (Association of European Patent Practitioners)
EPLAW, European Patent Lawyers Association