Law on Electronic Technologies and Internet, e-commerce and e-reputation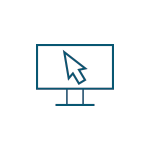 What is computer and new technology law?
Digital technology has created new economic value which in many cases forms a substantial portion of the assets of any business undertaking,
At issue here are specific laws and legal entitlements. These must be fully understood and if necessary protected.
This gives rise to the need for contracts involving highly professional input.
Legal rights arise that must be respected. With them also arise obligations and liabilities, generating a potential for disputes which if not prevented, must be settled by legal process.
Software and databases are covered by droit d'auteur and copyright. Electronic media and its components are more especially governed by the law on patents, while domain names and e-commerce are governed by particular rules which in turn give rise to the need for coordination with further rules, which relate to the protection of trade marks, unfair competition, freedom of expression and protection of privacy.
LEGRAND LESAGE-CATEL lawyers provide legal guidance and are prepared to act as Counsel for the defence whenever necessary in the various fields of software, databases, domain names and e-commerce.