Unfair and parasitical competition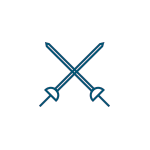 LEGRAND LESAGE-CATEL lawyers advise and assist companies in the field of unfair competition.
Unfair competition
According to Article 10 bis of the Paris Convention for the Protection of Industrial Property:
"(2) Any act of competition contrary to honest practices in industrial or commercial matters constitutes an act of unfair competition.
(3) The following in particular shall be prohibited:
all acts of such a nature as to create confusion by any means whatever with the establishment, the goods, or the industrial or commercial activities, of a competitor;
false allegations in the course of trade of such a nature as to discredit the establishment, the goods, or the industrial or commercial activities, of a competitor;"
Any such action is deemed a tort in the light of this Convention ratified by France, and liability will attach to the perpetrators of such acts under French domestic law pursuant to Article 1382 of the Civil Code (now Article 1240 after the reform of the Civil Code by Government Order of 10 February 2016).
The dishonest practices denounced do not necessarily adversely affect or infringe rights of intellectual property but seek to bring about confusion affecting a competitor's activities and by seeking to disparage or discredit its products in the eyes of customers.
Actions prejudicial to a company's name, trading name, domain names, or imitations thereof or the raising of unlawful claims thereto are so many further methods of unfair competition. Servile copying of products to create confusion, manoeuvring in order to discredit a competitor and its products also fall into the same category.
Such dishonest proceedings may be additional to acts of direct infringement of industrial property rights or, if there are none to infringe, may render their perpetrators open to legal action on grounds of harmful practice in the eyes of competition law.
Parasitical competition
Parasitical competition occurs when a second company follows in the wake of a first company, for the second company's sole benefit, thereby avoiding the financial outlay of investments and diverting into its own hands the economic value generated by the first company.
Hence the research, product development, market launch procedures and the formal aspects of product design whereby a product range is brought into being, including variations, colours, advertising campaigns and the products themselves, are frequently copied in a purely servile manner, so that goods are sold at aggressively low prices to the absolute detriment of the first market player.
Such practices are in many cases accompanied by hiring away staff and illegally accessing or even taking possession of technical and client files …
LEGRAND LESAGE-CATEL specialist lawyers advise companies in these circumstances, take steps to collect evidence and raise actions in the competent courts (Commercial Courts, occasionally District Courts, particularly if the grounds are infringement of intellectual property rights).